The years since the Grenfell Tower disaster in 2017 have seen various changes to existing fire regulations, including a tightening-up of rules around fire doors.
The Grenfell Tower Inquiry was very clear that the fire doors in the building did not perform as they should've done to prevent fire, smoke and gases from spreading.
As a result, the inquiry recommended that fire doors in the communal areas of every residential building more than 11 metres in storey height and containing 'separate dwellings' should be inspected, followed by checks every three months. For flat entrance doors it's annually.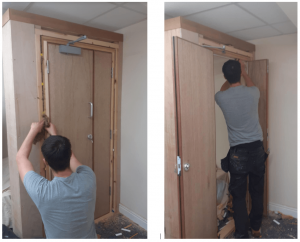 In the wake of the disaster, owners and managers of such blocks required that fire door installations be 'certified'. No-one wants to be caught out by poorly performing fire doors, hence the rush to install 'certified' fire doors.
In the context of building regulations, a fire door must have evidence that it will perform to a certain standard. FD30(s) is the most common, which means it should provide fire resistance of not less than 30 minutes and be resistant to the passage of smoke at room temperature conditions.
Additionally, every purchase should come with a certificate from the door supplier confirming its fire rating and that it will perform to a prescribed standard in a fire test. So the short answer to the question above is 'yes' – new fire doors do need to be certified.
Another question is: do other components need to be certified too? If a door is being fitted, it's likely to need a door frame, hinges, a self-closing device and even a letter box if it's a front door. And is the installation itself certified?
Well, there is a necessity to make sure that the whole thing, door, frame, components and all, is suitable, compatible and can be installed according to manufacturers' instructions. To ensure this is a smooth process, the installer, their supervisor or the fire door inspector (where consulted) should carry out a thorough check that takes in every aspect of the door, the associated components and proposed installation work.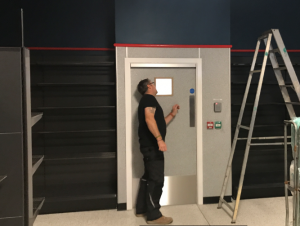 It's only after this that all the necessary components compatible can be purchased so that the installation can take place in full compliance with relevant standards. Then, the project can be signed off and the necessary certification for all products handed the legally prescribed 'Responsible Person', i.e. the owner of the building or the person who has control of it.
Alternatively, a fire door-set can be purchased which comes with all the necessary components. This saves the task of having to ensure that the other components are compatible with the door leaf because the door-set manufacturer should ensure compatibility. The fire door-set will have a fire resistance performance certification, either as a door-set, or using 'cascading' evidence from its relevant components.
And yes, installing the door properly is all part of this process. It should comply with the British Standard BS 8214: 2016 Timber-based Fire Door Assemblies – Code of Practice, and only by carrying out the installation fully in accordance with the British Standard and the manufacturers' instructions and data sheets, can it be ensured that the installed fire door is compliant with proper evidence of performance.
When the installation is complete, the client should be provided with documentary confirmation that it has been done, together with the various certifications for all the products installed. Needless to say, it takes a high level of professionalism and an ability to fully understand compliance to install fire doors.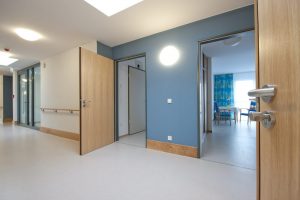 How can Fire Doors Complete help you?
Here at Fire Doors Complete Ltd we have a team of experts with many years of relevant experience and accreditations, and as providers of FireQual accredited and NOCN accredited fire door training courses, we can assist installers in learning the essential knowledge about fire door installation, sign-off, certification, inspection, and maintenance, fully up to date with any Building Regulations or recent regulation changes. We can also provide reassurance with a certificated fire door inspection scheme.
For more information, please contact us via the contact page, and ask about our Fire Door Installation Checklists that may be used by suitably competent persons, to check that newly installed fire doors are compliant before they are signed-off and handed over.