Leading fire door inspection, installation and training provider, Fire Doors Complete, has announced the appointment of Robin Harrison as its General Manager.
In his new role, Robin will take on the running of company operations day-to-day and continue to provide fire door training modules, as he has done at Fire Doors Complete over the last two to three years.
Highly experienced in the development, testing and manufacture of Fire Door Systems, Robin also has an in-depth knowledge of Quality Management Systems. With previous roles including that of Health and Safety Manager, Technical Manager, Quality Manager and Improvements Manager, he will bring a well-rounded perspective to the Fire Doors Complete team. Robin also holds DipFD status via the Fire Door Inspection Scheme, and a Fire Door Inspectors qualification recognised by FireQual.
Robin commented: "I'm really looking forward to working more closely with Neil Ashdown of FDC. We've worked together over the last few years on training courses, and I'm grateful and excited for this opportunity to bring more of my knowledge and experience to the running of such a well-respected and insightful company."
Neil Ashdown, Managing Director and Founder of Fire Doors Complete, commented: "It's great to have Robin onboard as part of our senior management team. With his 20 years of experience in the door and building supplies industry, he will definitely be a valuable addition to the team."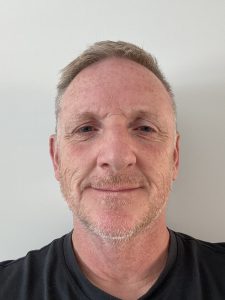 Fire Door Training Courses in the East Midlands, England, UK
At Fire Doors Complete, we have extensive expertise in working with timber-based fire doors and fire safety regulations in the East Midlands, specifically Leicestershire, Derbyshire, Nottinghamshire, and the surrounding areas. Our primary goal is to ensure the safety and compliance of every building in the event of a fire, and to achieve this, we offer a range of fire door inspection training programmes providing key learning points on passive fire protection. These programmes are designed to educate various professionals including fire door installers, maintainers, inspectors, property owners, and building operators about the legal requirement, best practice, regulatory reform and Building Regulations concerning fire doors in the UK, ensuring excellence and competence with a certificate from our trusted organisation.
Our clients include joinery companies, door fabricators, housing associations, builders, installers, landlords, facilities maintenance companies, as well as healthcare and education institutions. We endeavour to offer the highest level of customer service, with quality assurance guaranteed by our many positive customer reviews.
For more information about our fire door inspection course, fire door installation course, fire door maintenance programme, qualifications, inspections, and consultancy services, please contact us today on 07970 201231, email us, or use our online form. Our courses now take place at new and larger premises based at Stephenson Campus (part of SMB College Group), with the option to take an online course. Register your place today to take part.